Folding towels and wash cloths
October 17, 2014 admin No Comments
By:Karin Zapatero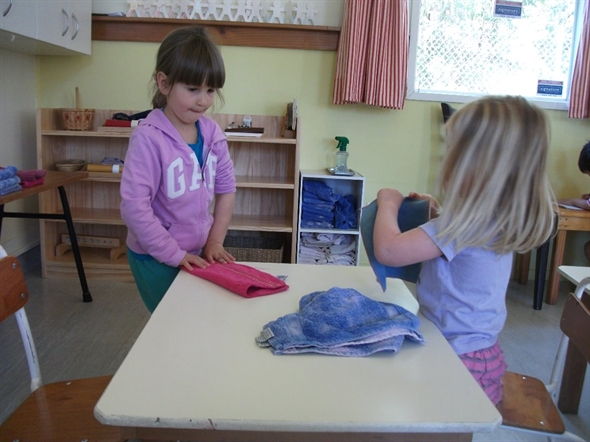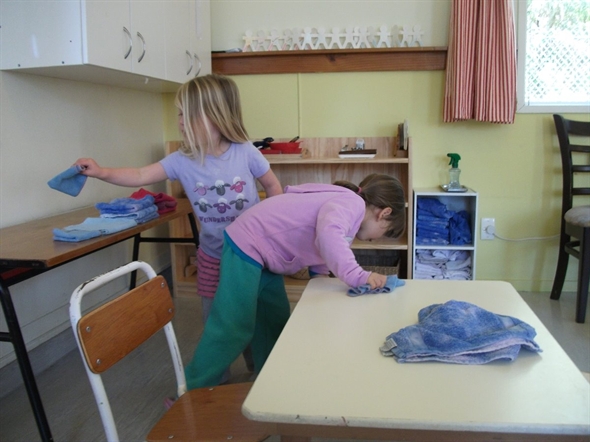 Alana and her friend Amelie decided to help in the Practical Life area by folding our classroom's washing. Alana fetched the clean laundry basket by her table and Amelie asked if she could work with her. Then, together they started folding the towels and cleaning cloths. Alana was very careful and took great care of her folding. Focus and concentration were clearly seen during this activity.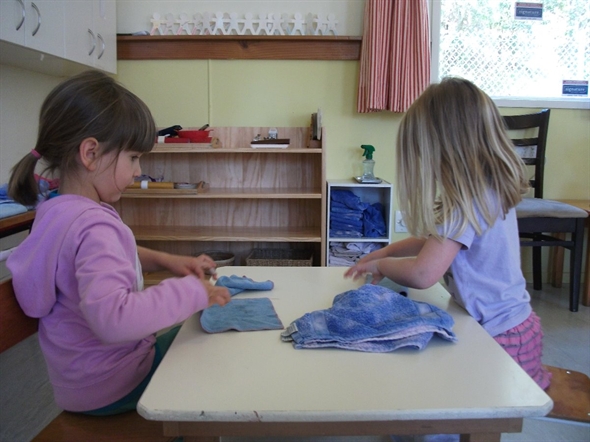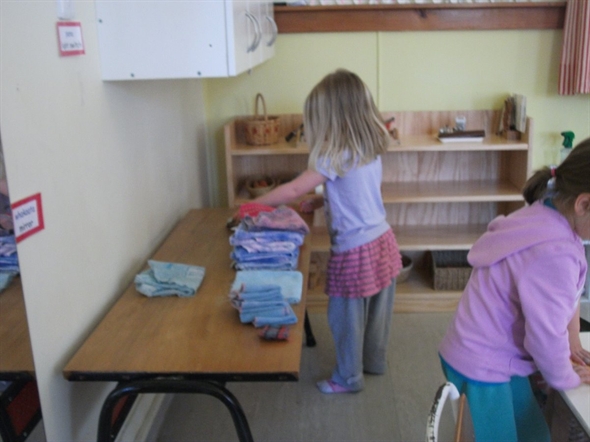 It was great to see your ability to problem solve when you used the bigger table to place all the folded towels and cloths. They were neatly arranged and put into same groups one on top of each other. Thank you so much for helping us to prepare our environment! I wonder if you also love to help at home

…you are a great helper in our Titoki community!
What learning do I think is happening here?
Alana's Independence is growing fast every day! Through Practical Life activities she learns to be capable and independent. Alana is also practicing self-discipline by choosing and completing a task. Indirect learning involves the development of muscular control of the fingers and training in exactness and preparation for geometry by subconscious absorption of the folding lines.
Opportunities and possibilities?
We will continue to provide a variety of practical life activities for Alana as she develops more interests.
Category: Uncategorised